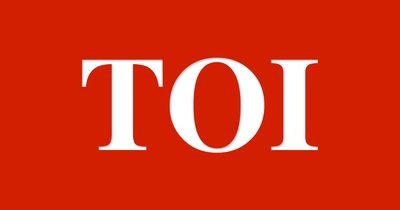 Coimbatore: Two students of a government school here, who developed a technique to protect houses in flood-prone areas, have been selected for the 29th National Children's Science Congress (NCSC).
M Nandhini, a Class VII student and L Manoj Kumar, a Class VIII student, of the Panchayat Union Middle School at Kalappanaickenpalayam, were worried over plight of people in coastal districts whose lives are turned upside down by floods every year.
"It is a Himalayan task to arrange shelters and camps for flood victims. It is a challenge to shift and relocate them. Moreover, it leads to stress and anxiety among victims, and worse, loss of life and damage to property," said Nandhini. "We gathered information about floods around the world in the last five years and analysed the damage caused to men and material," she told TOI.
The project offers a common solution with a one-time investment, said Manoj. "We have suggested prefabricated houses that stand on four pillars. The structures can be elevated using hydraulic screw jacks at the time of flood. This technique can also save cattle," he said.
Science teacher R Anand Kumar guided the duo. "They studied structure of houses in coastal Tamil Nadu and drew inspiration from flood-resistant houses in Kerala," the teacher said.
The state-level science exhibition concluded at the Forest College and Research Institute in Mettupalayam on December 29.

FacebookTwitterLinkedinEMail