15 min ago
Ukraine's Ministry of Interior says 352 civilians killed
From CNN's Katharina Krebs in Lviv
The number of known people killed in Ukraine following the Russian invasion is 352 civilians, Ukraine's Ministry of Interior said Sunday. 
At least 14 of those killed are children, according to the ministry. 
Another 1,684 people, including 116 children, have been injured.
13 min ago
CNN team observes inoperable Russian vehicles
From CNN's Fred Pleitgen, Alex Marquardt, and Oren Liebermann
A CNN team south of Belgorod, Russia, near the Ukrainian border has observed Russian vehicles that are broken down or inoperable, as US and Western officials say that a portion of the Russian forces amassed on the border with Ukraine were unusable.
The team has seen several broken-down armored personnel carriers, an armored vehicle being towed, a howitzer that was being repaired on the side of the road when its track had come off, and more.
On the eve of the invasion, US officials said approximately 80% of Russia's military force amassed on Ukraine's borders was in forward positions.
A US official said the US believes a portion of the remaining force was inoperable. At the same time, a European official said that Russia's fictional pullback in the days before the invasion was actually an attempt to remove broken vehicles from the field.
A senior defense official said Sunday morning that Russia still has a significant capacity of forces that have not yet been deployed into Ukraine. 
25 min ago
Mayor of southern Ukrainian town says Russians have taken control
From CNN's Tim Lister in Kyiv and Olya Voinovich
Oleksandr Svidlo, the acting mayor of the town of Berdyansk on Ukraine's southern coast, has said that Russian forces have entered and taken control of the town.
Berdyansk, which has a small naval base, has a population of about 100,000.
Svidlo posted a message to the town's residents on his Facebook page Sunday which said, "A few hours ago, you and I witnessed how heavy military equipment and armed soldiers entered the city and began advancing throughout our hometown. As soon as I learned about that, I tried to inform all the residents of the city so that you have the opportunity to hide in shelters."
Svidlo continued: "Some time ago, armed soldiers entered the executive committee building and introduced themselves as soldiers of the Russian army, they informed us that all administrative buildings were under their control and that they were taking control of the executive committee building."
Svidlo said that officials were asked to continue working, "but under the control of armed men. I consider this proposal unacceptable, so we, as all members of the operational headquarters, left the building of the executive committee."
Svidlo ended his post, saying, "Today Berdyansk was on the line of fire. I don't know what tomorrow will be like, but I think tonight will be very, very hard."
42 min ago
Catch up: Here are some of the ways countries are responding to Russia's invasion of Ukraine
From CNN's Liam Reilly, Homero De La Fuente, Pooja Salhorta, Niamh Kennedy and Jack Guy
Countries on Sunday took steps to further isolate Russia following its invasion of Ukraine.
If you're just reading in now, here is some of what you missed:
The European Union is shutting down its airspace to Russia, including private jets of oligarchs: The EU is closing its airspace to Russia, said European Commission President Ursula von der Leyen on Sunday. "We are proposing a prohibition on all Russian-owned, Russian-registered and Russian-controlled aircraft. These aircraft will no more be able to land in, take off or overfly the territory of the European Union. This will apply to any plane," von der Leyen said. This will include the private jets of oligarchs, she added.
EU bans Russian news outlets Russia Today and Sputnik: The EU has banned Russian news outlets Russia Today and Sputnik, according to its top diplomat Josep Borrell. Speaking in a joint news conference in Brussels on Sunday, the EU's High Representative for Foreign Affairs and Security Policy announced that the bloc would ban the two outlets in a bid "to fight" Russian disinformation. "We are killing the snake on its neck," Borrell said.
More than half of central bank reserves of Russia will be blocked under new EU sanctions: More than half of the central bank reserves of Russia will be blocked as part of new EU sanctions against the country, Borrell announced on Sunday. Speaking alongside von der Leyen in Brussels, Borrell said on Sunday he would provide the political endorsement of the 27 EU member states for a new package of sanctions against Russia. Under the package, "important Russian banks will be excluded from the SWIFT system," von der Leyen told the news conference.
England joins the Czech Republic, Poland, and Sweden in refusing to play in any potential football matches against Russia: England will not play Russia in any international football matches "for the foreseeable future," English football's governing body, the Football Association (FA), announced on Sunday.
Ontario premier directs Canadian agencies to pull Russian products from shelves: Ontario's premier this weekend directed agencies to withdraw products produced in Russia from store shelves in government-run Canadian liquor stores, according to a statement from the Ministry of Finance's office.
New York governor businesses to cease transactions with Russian entities: Gov. Kathy Hochul signed an executive order Sunday instructing state businesses to cease transactions with Russian entities. Hochul called for a review of all state purchases and said she will not permit any investments that "directly or indirectly aid Russia as it commits these human rights violations and atrocities," according to the order. The order goes into effect immediately and will remain in effect until federal economic sanctions against Russia are removed, Hochul said.
51 min ago
France will submit resolution for ceasefire and Ukraine humanitarian access to UN Security Council
From CNN's Joseph Ataman in Paris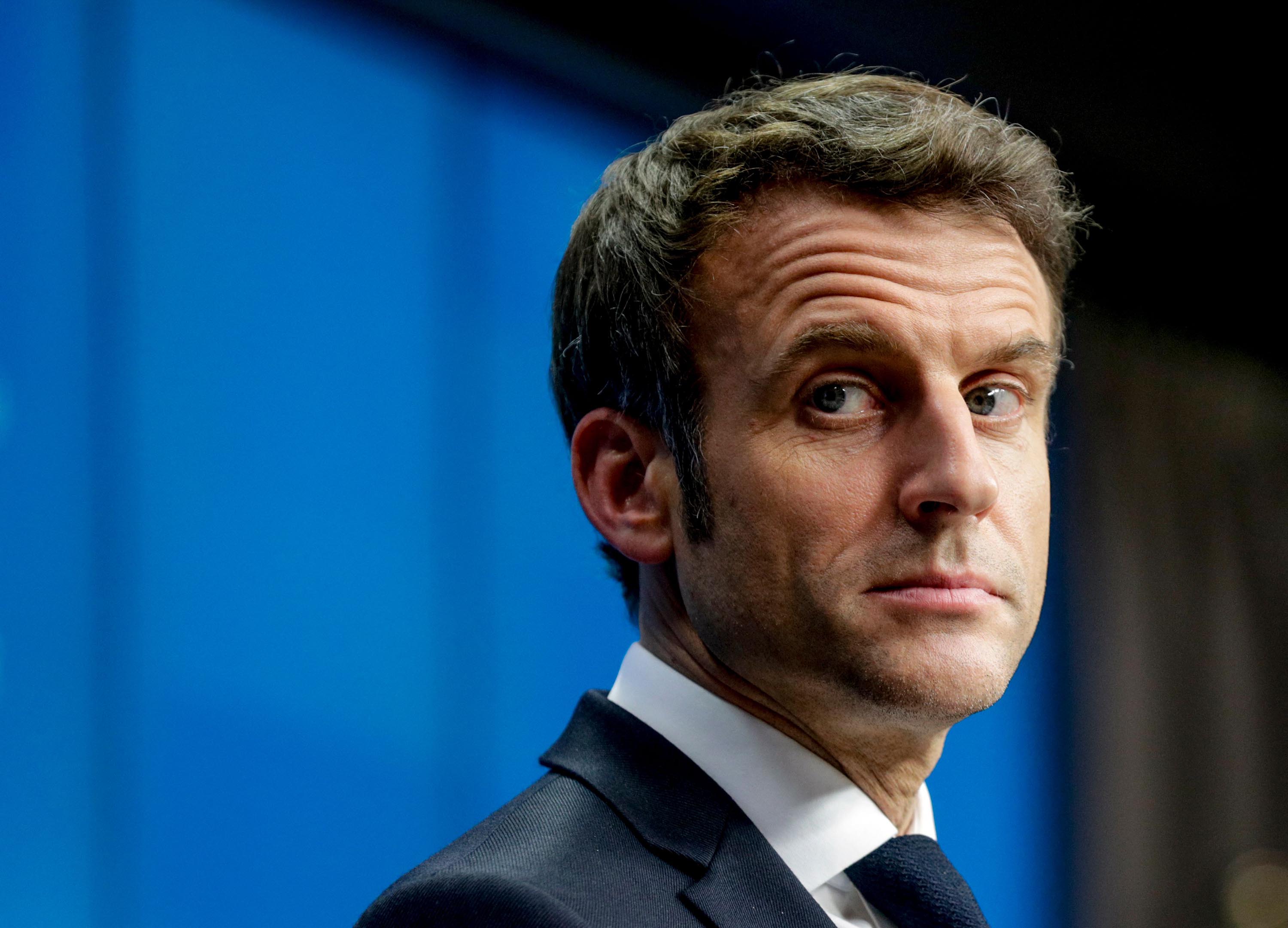 France will submit a resolution Monday to the United Nations Security Council calling for "unhindered humanitarian access" in Ukraine as well as a ceasefire, according to a statement from the Elysée Palace Sunday. 
Following a flurry of calls between French President Emmanuel Macron and world leaders this weekend, the president and his counterparts recognized "the need to work on the conditions for the proper delivery of humanitarian aid to Ukraine," according to the Elysée. 
The French resolution will aim to "guarantee unhindered humanitarian access to meet the urgent needs of the remaining population in Ukraine," the statement said. 
Additionally, France will call for a ceasefire which "must precede any peace talks," the statement said. 
Macron held calls this weekend with leaders from: Germany, Italy, the Netherlands, the European Union and European Council, Greece, Georgia and Moldova. He also spoke with Belarus' president.
He held calls Sunday with leaders from Ukraine, Saudi Arabia, Qatar, Armenia, Kazakhstan, Azerbaijan, Georgia, Moldova, Abu Dhabi and the EU Commission. 
18 min ago
US embassy warns Americans in Russia should consider leaving "immediately"
From CNN's Sonnet Swire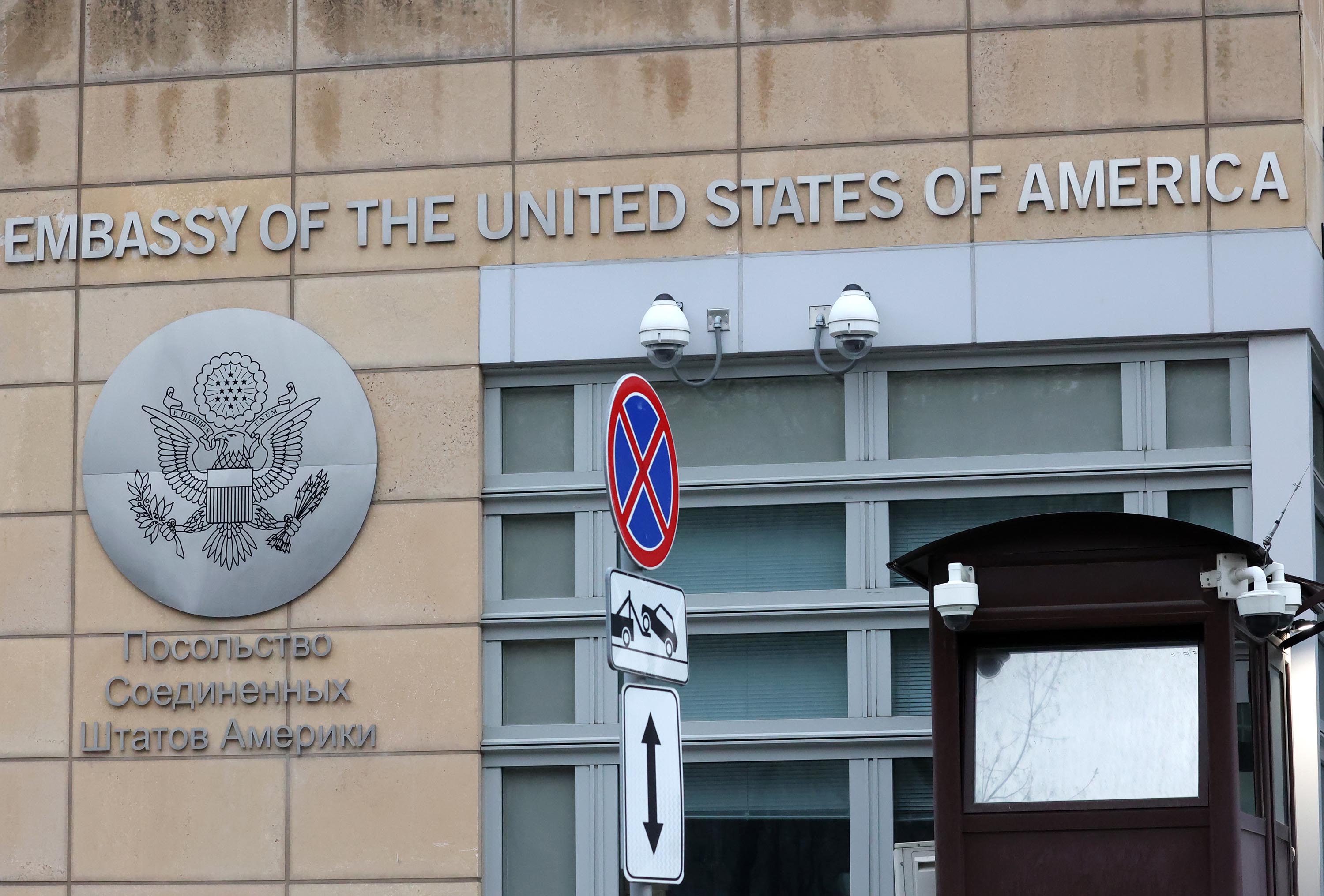 The US Embassy in Russia warned US nationals on Sunday that they should consider leaving "immediately" due to the rising number of airlines that are canceling flights in and out of the country and closing their airspace to Russian airlines.
"An increasing number of airlines are cancelling flights into and out of Russia, and numerous countries have closed their airspace to Russian airlines. U.S. citizens should consider departing Russia immediately via commercial options still available," the embassy said in an advisory Sunday.
"The US Embassy reminds US citizens that the Department of State's Travel Advisory level for Russia is at 'Level 4: Do Not Travel,'" the statement added.
37 min ago
FIFA rules Russia must play in neutral sites with no flag, anthem or spectators allowed
From CNN's Homero De La Fuente
FIFA announced on Sunday that Russia must play all upcoming international fixtures on neutral sites under the name "football union of Russia," as part of an initial list of sanctions due to the country's invasion of Ukraine. 
"First and foremost, FIFA would like to reiterate its condemnation of the use of force by Russia in its invasion of Ukraine. Violence is never a solution and FIFA expresses its deepest solidarity to all people affected by what is happening in Ukraine," the world football governing body said in a statement. 
"FIFA calls again for the urgent restoration of peace and for constructive dialogue to commence immediately," the statement continues. "FIFA remains in close contact with the Ukrainian Association of Football and members of the Ukrainian football community who have been requesting support to leave the country for as long as the current conflict persists."
In coordination with UEFA and the International Olympic Committee (IOC), the Bureau of the FIFA Council ruled that all of Russia's home fixtures in international competitions must be played on neutral territory and without spectators. 
The member association representing Russia must also play all international competitions under the name "Football Union of Russia (RFU)" with no Russian flag or anthem allowed.
Although the initial list of sanctions does not completely ban Russia, FIFA said in the statement that it "will continue its ongoing dialogue with the IOC, UEFA and other sport organisations to determine any additional measures or sanctions, including a potential exclusion from competitions, that shall be applied in the near future should the situation not be improving rapidly."
The Bureau of the FIFA Council "remains on standby to take any of these decisions," the statement said.
FIFA also acknowledged they are in contact with the Polish Football Association, the Football Association of the Czech Republic and the Swedish Football Association to find appropriate and acceptable solutions regarding the upcoming FIFA World Cup 2022 qualifiers. 
Russia is currently scheduled to host Poland in a playoff semifinal on March 24. The game is set to be held at the VTB Arena in Moscow. The winner of the Poland-Russia match would host either Sweden or Czech Republic on March 29 in the final of their World Cup qualification route.
In a response to FIFA's sanctions against Russia, Cezary Kulesza, president of the Polish Football Association, released a statement calling FIFA's decision "totally unacceptable."
"We are not interested in participating in this game of appearances. Our stance remains intact: Polish National Team will NOT PLAY with Russia, no matter what the name of the team is."
Along with Poland, the Czech Republic, Sweden and England have all said they will not play Russia in any of the upcoming World Cup qualifiers next month.
1 hr 9 min ago
Nearly 6,000 detained across Russia as anti-war protests enter fourth day, monitoring site says
From CNN's Vasco Cotovio in Moscow
Russian authorities have detained a total of 5,794 people for participating in unsanctioned anti-war protests across the country, since the Kremlin ordered an invasion of Ukraine, independent monitoring site OVD-Info said on Sunday. 
As of 3 p.m. ET, 2,650 people had been detained for protesting in 51 cities throughout the country, OVD-Info also reported, and 1,225 were detained in Moscow alone. 
Under Russian law, large demonstrations require protesters apply for a permit, which has to be submitted no more than 15 but no less than 10 days before the event. Heavy fines — and in some cases even prison time — can be imposed on those who protest without a permit. Individuals are allowed to stage "single pickets," which are solo protests but it is not unheard of for people to be detained for those as well.  
On Thursday, Russia's Investigative Committee warned that participation in any anti-war protest was illegal. It also said that offenses could be entered on participants' criminal records which would "leave a mark on the person's future"
1 hr 12 min ago
French foreign ministry warns citizens to leave Russia and advises against any travel to Belarus
From CNN's Joseph Ataman in Paris
France's Ministry for Europe and Foreign Affairs has "strongly recommended" French visitors to Russia to leave the country "without delay," following the European Union decision to ban Russian and Belarusian airlines from European airspace, according to a Sunday update to official French travel guidelines to Russia. 
A similar update on the website Sunday "formally discouraged" any travel to Belarus. 
The foreign ministry said that "most European [airline] companies, including Air France" suspended routes into and over Russia beginning on Sunday evening due to the EU's closure of its airspace to Russian aircraft and airlines. 
Due to the increased restrictions, France's foreign ministry recommended that French people "passing through Russia (tourists, visitors, students, professionals on work trips) make arrangements to leave the country without delay by existing air links," the travel advice said. 
"It is also advisable to postpone any trip to Russia."
In the context of military tensions between Ukraine and Belarus, as well as the closure of Belarusian airspace, "French people in Belarus are encouraged to leave the country immediately by road, via border crossing with Lithuania, Poland or Latvia," the ministry travel update said.