11
Apr '22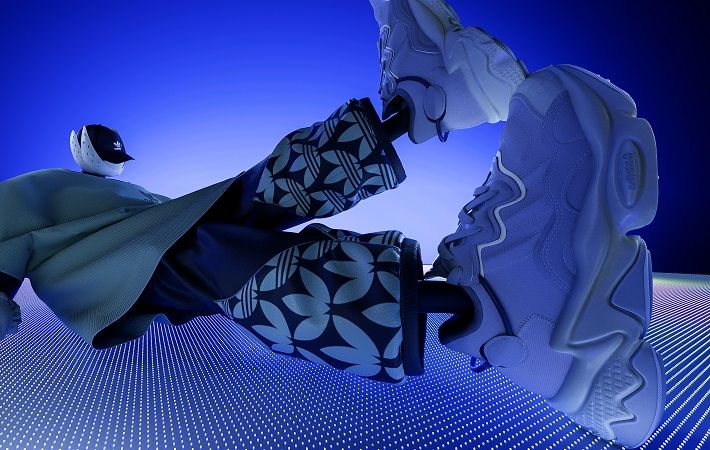 Pic: Adidas Originals
Celebrating the arrival of the latest Ozworld collection, Germany's Adidas Originals has introduced its first personality-based AI generated avatar creation platform in partnership with Ready Player Me that will allow each unique avatar to freely traverse the metaverse across over 1,500 apps and games. Users can experiment by animating their avatars, as well as digitally trying on and purchasing sneakers from the collection.
The web experience champions the essence of individual personalities rather than physical appearances by prompting users to answer a series of questions – including picking their favourite Ozworld footwear silhouette – in order to learn more about who they are. Once this information has been shared, the platform will translate the input into a unique digital avatar that takes aesthetic inspiration from the collection's dynamic visual codes, the company said in a media release.
Every user will also be able to download their Ozworld alter ego to deploy as stickers and GIFs across their social media accounts.
The experience was scheduled to be launched on April 8, however, the company has delayed it due to unexpected technical challenges in the Ozworld platform.
Fibre2Fashion News Desk (KD)